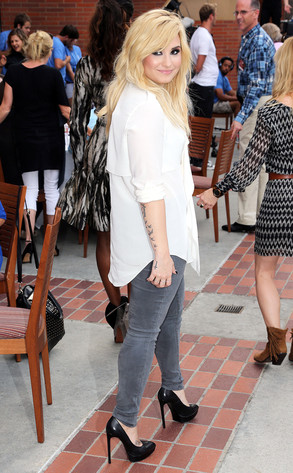 Frederick M. Brown/Getty Images
Think you know everything about Demi Lovato? Well, think again.
Because the 20-year-old beauty recently penned an article for BuzzFeed appropriately titled, 16 Signs You're Becoming Demi Lovato, in which she reveals her affinity for scrunchies, her obsession with Kelly Clarkson and the fact that she's not particularly attracted to Ryan Gosling or Channing Tatum (say what?!).
Lovatics, take note.