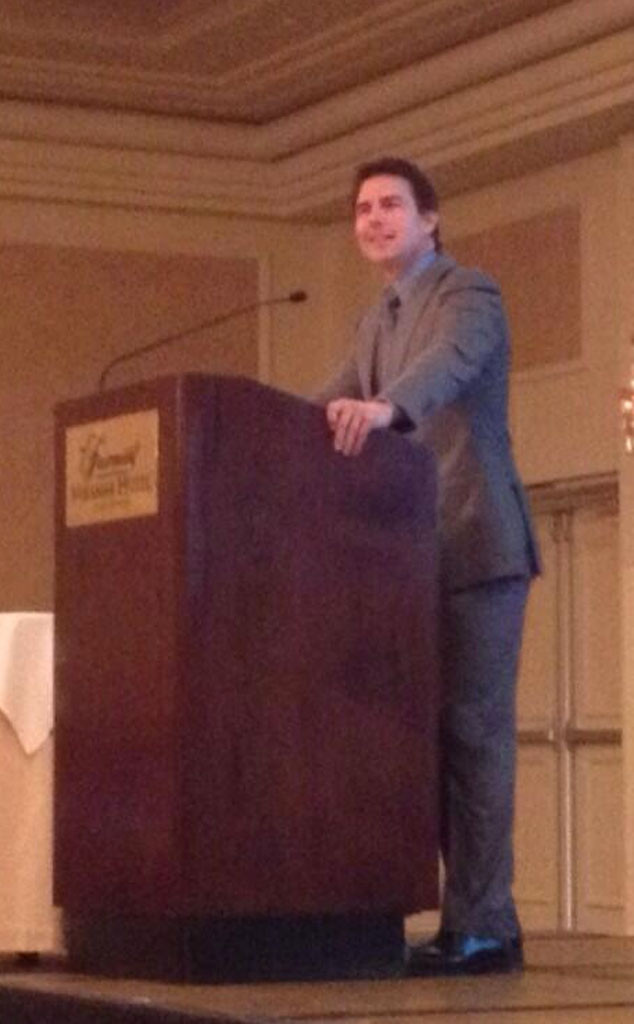 Twitter
Tom Cruise made graduating from Joanne Baron/D.W. Brown Studio in Santa Monica, Calif., extra memorable on Sunday!
The Mission: Impossible star surprised students with a heartfelt speech, offering some insight and words of advice for the the outgoing class.
"I really enjoyed making people laugh—making my mother laugh and my sisters laugh. And creating different characters," he said, explaining why he wanted to become an actor. "And I went to movies. I made money, I worked cutting lawns and delivering newspapers, selling Christmas cards since I was 8 years old, and I saved the money…"