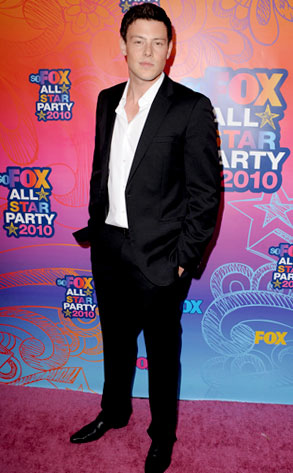 Steve Granitz/WireImage.com
The first time I met and interviewed Cory Monteith was in the summer of 2009.
Glee's cast and crew were holed up in a small theater in Los Angeles putting the final touches on season one's season finale, the episode in which Lea Michele belted out one of Barbra Streisand's signature songs, "Don't Rain on My Parade."
At that point, Fox had only aired one episode of Glee about four months earlier to get the series some early buzz. But it was enough to make the 27-year-old Canadian a bona fide TV star.
"The fact that I get to do this for a living is ridiculous," he told me. "I still can't wrap my head around the fact that people are paying me to do this."
He told me he was a high-school dropout who first decided school "wasn't" for him when he was in the sixth or seventh grade.