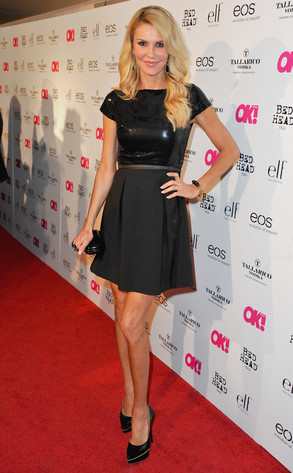 Courtesy of Angela Weiss/WireImage
Brandi Glanville admittedly had a rough night out last week. But that is all she is admitting to.
"Dear @radar_online, Not spiraling out of control. I've had a rough month, family dog missing, lawsuit, gross man selling storys, I had 1 bad nite," she tweeted today in response to an article posted July 12 claiming that Glanville's friends are "seriously concerned" about her.
Last Tuesday, the 40-year-old mother of two made headlines when she flashed her thong and one of her breasts while stumbling out of the London West Hollywood hotel last Tuesday night on the arm of a friend.