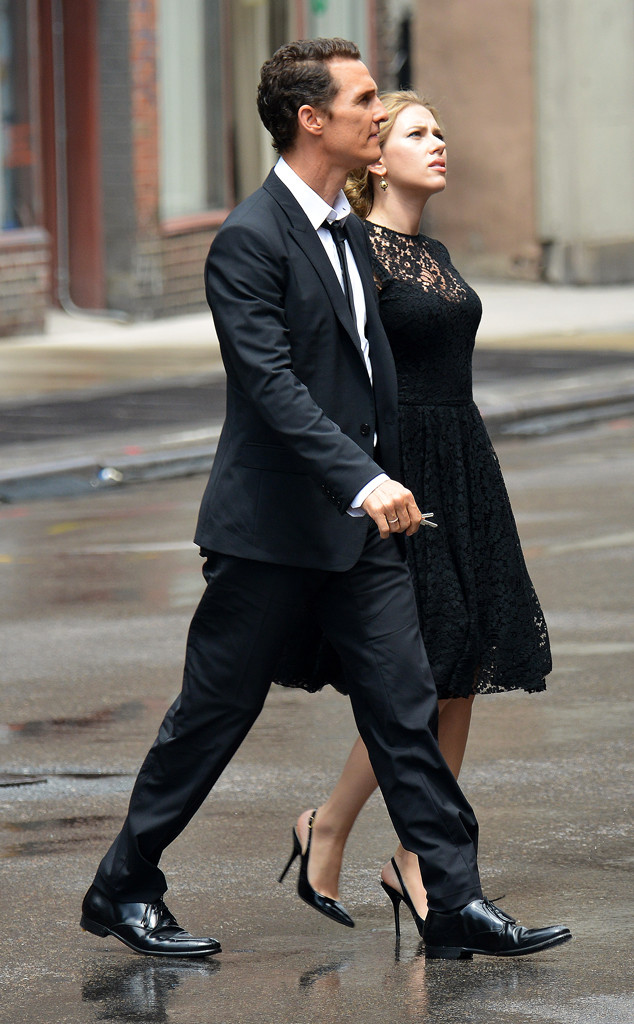 Bowery Boys/Splash News
Hottest commercial ever?!
Scarlett Johansson and Matthew McConaughey were spotted in the West Village in New York City Saturday, where they were snapped filming a commercial for Italian fashion house Dolce & Gabbana.
Oscar-winner Martin Scorsese directed the scene, in which the sexy pair play lovers in the big city.