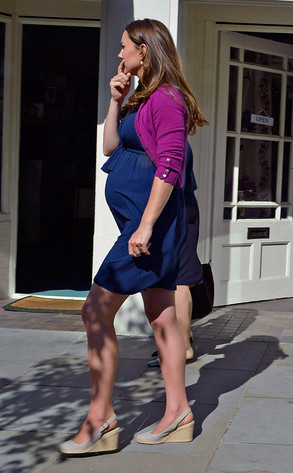 SIMPSON/BUSHELL
Royal baby watch continues!
With the Prince or Princess of Cambridge due to arrive any minute, we've rounded up five ways to get Kate Middleton's labor on the road. While these are only rumored methods to induce labor naturally, they're still worth a try when considering the alternative is to sit and watch the clock. Let the labor games begin:
1. Walk Around…A Lot: Walking is one of the most tried and true methods to induce a labor naturally. This form of light exercise can move the baby down toward the pelvis, which in turn primes the cervix for labor. We're guessing that there are beautiful gardens to be walked near Kate's family home in Berkshire, where she is said to be resting in preparation for the birth.