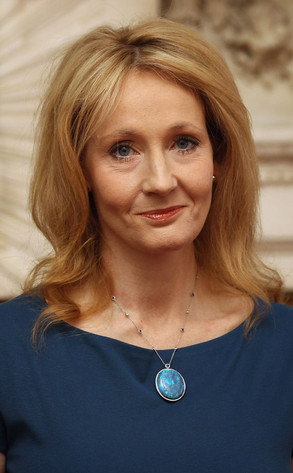 Dan Kitwood/Getty Images
Pretty sneaky, J.K. Rowling.
It seems as if the Harry Potter author, unbeknownst to most, published a book earlier this year that she wrote under a pseudonym.
However, it's now been revealed to all that the author of The Cuckoo's Calling, Robert Galbraith, is actually Rowling.
"I had hoped to keep this secret a little longer, because Robert Galbraith has been such a liberating experience," she said in a statement to the London's Sunday Times. "It has been wonderful to publish without hype or expectation, and pure pleasure to get feedback under a different name."
Rowling added, "The upside of being rumbled is that I can publicly thank my editor David Shelley, who has been a true partner in crime, all those people at Little, Brown who have been working so hard on The Cuckoo's Calling without realizing that I wrote it, and the writers and reviewers, both in the newspapers and online, who have been so generous to the novel."