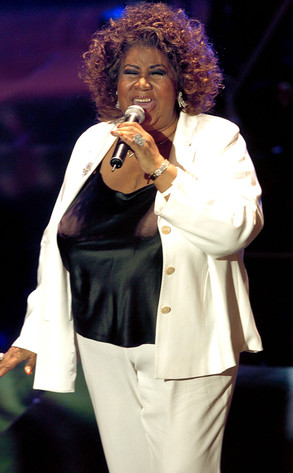 Steve Grayson/WireImage.com
The Queen of Soul is breaking it to her fans gently.
Aretha Franklin has scrapped an upcoming show in her home state of Michigan to focus on the ongoing treatment she's been receiving for an undisclosed health issue.
The 71-year-old music legend announced the cancellation in an open letter E! News obtained from her rep, saying she was forced to axe the June 27 gig at the DTE Energy Pine Knob Theater in Clarkston just outside of Detroit because of a "miscalculation" concerning the length of her recovery.
"It would be totally disruptive to stop them now and go into concert with total success right at the door," Franklin said. "I love you much and more than the spoken word can tell. I'll see you next summer."