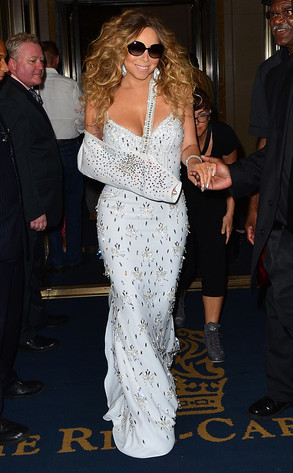 James Devaney/WireImage
Leave it to Mariah Carey to make even a sling look stylish.
Just days after dislocating her shoulder on the set of a video shoot, the injured singer was spotted wearing a customized sequined sling that perfectly matched her gown as she made her way to New York City's Central Park to perform at the Major League Baseball's All-Star Charity Concert benefiting Hurricane Sandy relief efforts on Saturday.
"It was truly an honor to perform with world renowned NY Philharmonic," Carey tweeted following the show. "In spite of the pain, I wouldn't have ever missed this moment. Thanks for helping me get through it and sharing it with me."