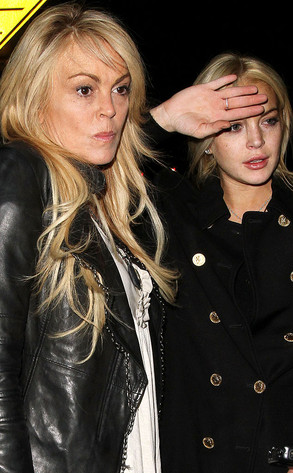 Splash News
Dina Lohan couldn't be happier that Lindsay Lohan is going to work for Oprah Winfrey.
Turning up at Real Housewives star Jill Zarin's first annual Luxury Ladies' Luncheon presented by the European Wax Center, the troubled starlet's mom dished to E! News about the eight-part reality series Lohan's doing for OWN that will chronicle her journey to rebuild her career once she's out of rehab.
"Oh, it's fantastic. If anyone is going to help mentor you, it's going to be Oprah," Dina told us over the weekend.
Asked whether she'll appear on the program, the elder Lohan hinted that was a likely scenario.