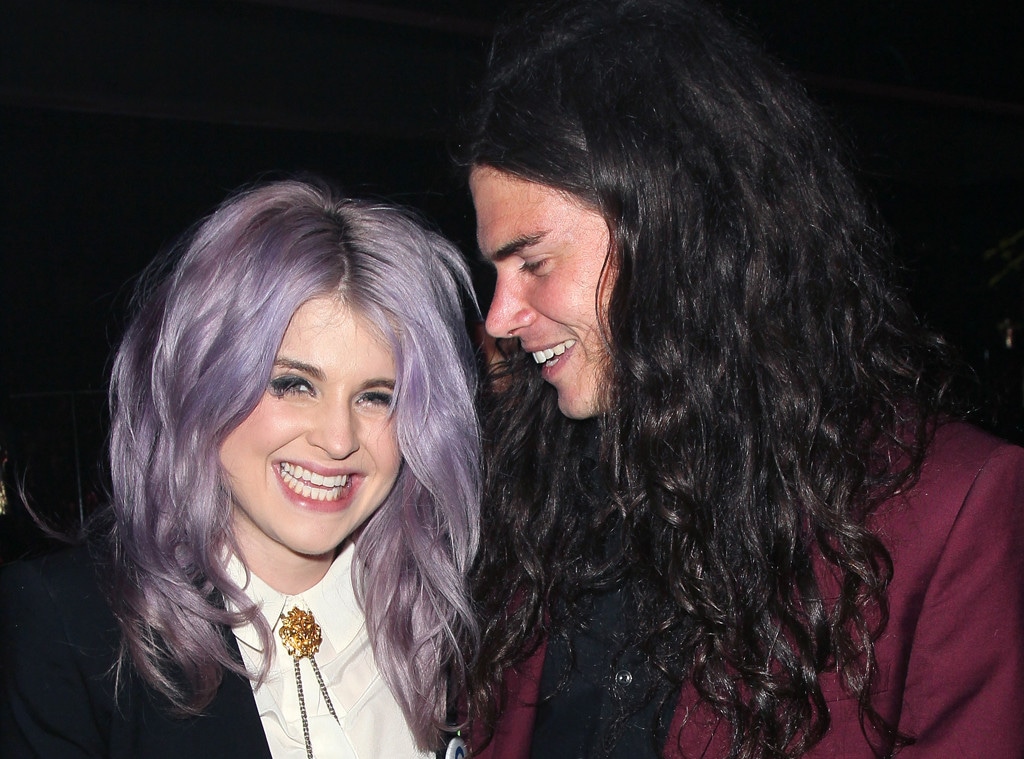 David Livingston/Getty Images
She's officially off the market! 
Kelly Osbourne is engaged to her boyfriend of two years, Matthew Mosshart, reports Hello! magazine.
"We were on a balcony that overlooks the ocean," Mosshart told the magazine while recalling how he popped the question in Anguilla. "It was just beautiful. She said yes! And then she smiled for the rest of the night!"
As for her engagement ring, Osbourne revealed it was inspired by none other than her dad, Ozzy Osbourne.
"I designed it to look like an earring that my father wore," she said. "I used to hold my finger up to his ear when I was little and say: 'I want a ring like that.' Now I have one!"
The two, who have dodged engagement rumors for months, originally met at Kate Moss' wedding in July 2011.
In May, the Fashion Police star gushed about her relationship with the vegan chef on the pages of Cosmopolitan.
"He just wants to love me, and I just want to be loved by him," she said at the time. 
She also revealed that there's been something different, and special, about Mosshart from the very start of their highly publicized relationship.
"Every single other guy I've dated has wanted something from me. They'd call people I know and ask for favors. I'd have to say, 'Trust me. Telling someone you are my boyfriend isn't going to get you very far.'"
And while the 28-year-old should be gearing up for the beginning stages of wedding prep, she confessed that she's already put thought into starting a family with her beau. 
The always outgoing Osbourne touched upon one of her biggest concerns with having a child, saying, "I do want babies, but I don't want a great big vagina!"
Just last month, the lavender-haired beauty made an appearance on Good Morning America and confessed that Mosshart "is the one." 
Gilbert Carrasquillo/FilmMagic
To add to her lovefest, Osbourne told the U.K.'s Fabulous magazine earlier this year that being in love with Mosshart has completely transformed her life.
"He's amazing...I don't think I've ever really known what love is like before," she said. "I couldn't believe that he truly liked me because I never think people ever could, but I'm so happy. Aww!
But back in January Osbourne battled with engagement rumors stemming from a report that her boyfriend had popped the question just before Christmas. 
She immediately took to Twitter to clear the air by exclaiming, "#DontBelieveEverythingYouRead."
Rabbani and Solimene Photography/WireImage
Mosshart has already received the stamp of approval from her family. Sharon and Ozzy were spotted on a double date with the newly engaged couple in Los Angeles in May.
Prior to Mosshart, Osbourne was engaged to Luke Worrall in 2009 but split a year later.
Congratulations to the happy couple!