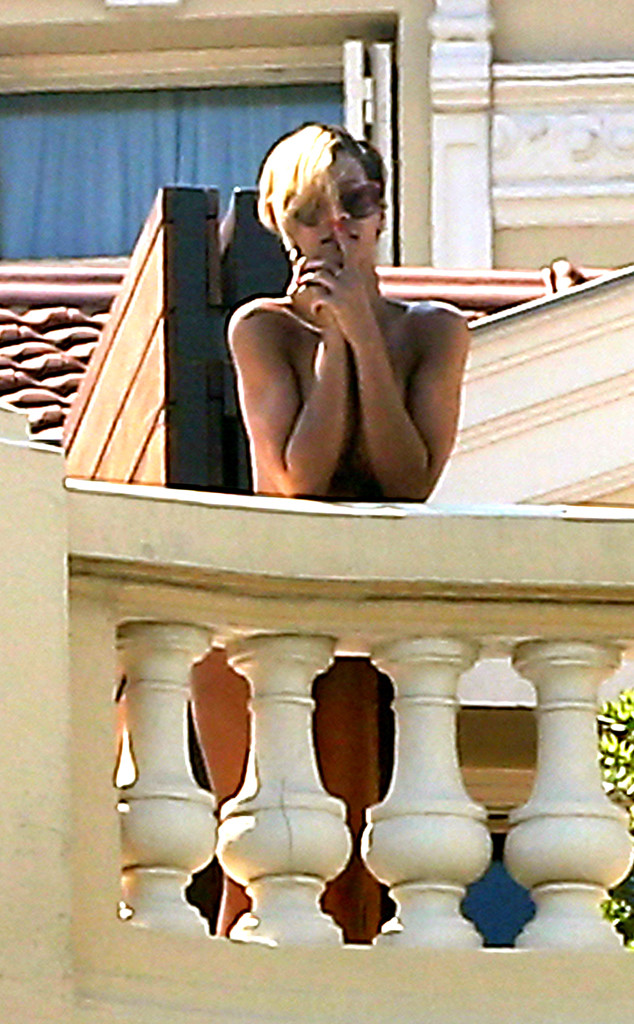 AKM-GSI
For Rihanna, when it comes to clothing, obviously less is more.
Not content to merely prance around in tiny bikini's and whatnot (though she's done plenty of that, for instance here and there and there and here), the 25-year-old has really stepped up her game.
The chart-topper took her minimalist wardrobe aesthetic to the next level (i.e., nudity) on her hotel balcony on the French Riviera in Monaco.
The touring musician made it something of a theme day. The sexy star not only took some air au naturel, she had also taken to the air dressed in next-to-nothing on a parasailing trip earlier in the day. Double your pleasure.
Of course Ri-Ri's not only looking good, she's also been doing good by donating money to an Illinois high school as well as charities honoring her late grandmother.
So we can report that her heart is clearly in the right place...along with all her other body parts!