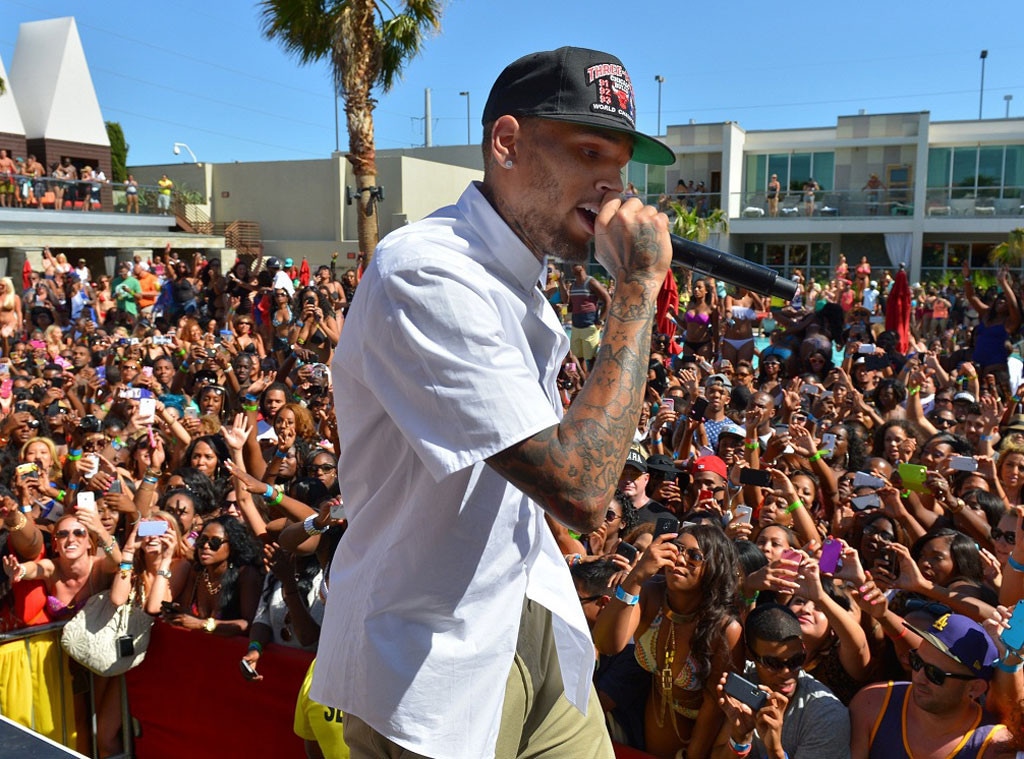 Bryan Steffy (Wire Image) and Joe Fury (9 Group.)
Chris Brown's name can still make waves—even North of the Border.
One of the sponsors of a concert in northeastern Canada has withdrawn its support of the event after learning that Brown was scheduled to perform, E! News has confirmed.
Energy Rush, a show put on by radio station Energy 103.5, is scheduled for Aug. 31 in Halifax, Nova Scotia. The station's website gives Chris Brown top billing for the show.
Rogers Communications, a major Canadian telecommunications firm, states that that it pulled its sponsorship from the show specifically because Brown has been added to the bill.
"Rogers has been a sponsor of the Energy Rush concert series for the last seven years, an opportunity that has brought many popular musical acts to metro Halifax," a company spokesperson told E! News. "Our agreement to continue sponsorship of the series was made before Chris Brown's appearance was announced. However, as soon as he was confirmed as one of eight performers, we decided to withdraw our sponsorship at this time.
"We have shared a great partnership with the local radio station for the last seven years and we appreciate their understanding of our decision," the spokesperson added.
Meanwhile, Brown's rep tells E! News, "It's a shame that some people are so short-sighted and uninformed. Chris is an award-winning artist whose goal is to inspire and entertain. He engages in many philanthropic endeavors to support his community and communities worldwide including the Jenesse Center Domestic Violence Intervention Program, Best Buddies, AIDS Project Los Angeles, Kids Wish Network, Get Schooled and Home Again.
"He's just embarked on the Unity Campaign to bring people together despite their differences while promoting tolerance and forgiveness. Chris strives to learn from his past and to grow as a person, as we should all do. Chris is looking forward to being a part of the Energy Rush Concert Series."
Stephen D. Tobin, owner of Drop Entertainment Group (which is putting on the Energy Rush concert series) echoes Breezy's camp, telling E! News, "Chris brown is a multi-platinum, award winning, international artist and we are pleased to be welcoming him to Canada. Although Chris is as controversial as he is talented, there is no denying that he is one of the biggest, boldest, chart-topping names in the music industry today. With the momentum of Chris's new album set to release this Fall, we have full confidence these Canadian performances will in fact be very well received."
—Reporting by Holly Passalaqua