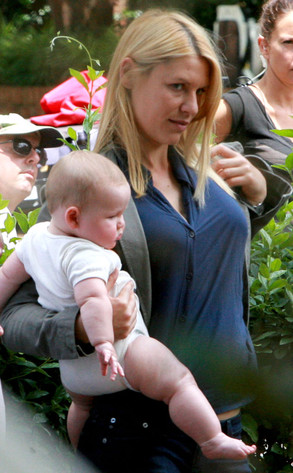 Jennifer Buhl, PacificCoastNews.com
Balancing an acting career with a 6-month-old baby is no easy feat!
But Claire Danes appears to be juggling between the two with great ease. The actress was spotted filming on the set of her hit show Homeland while toting her son Cyrus around.
Danes held her baby in between takes and even found some time to work on her cross-stitching during her breaks when the little bundle of joy wasn't in need of his mother.
And Cyrus is getting so big! The adorable baby wore a white onesie to keep cool in the North Carolina heat. He's simply too cute for words!
Danes is currently reprising her role as Carrie Mathison, a former operations officer who is working with the CIA to interrogate and bring terrorists to justice around the world.