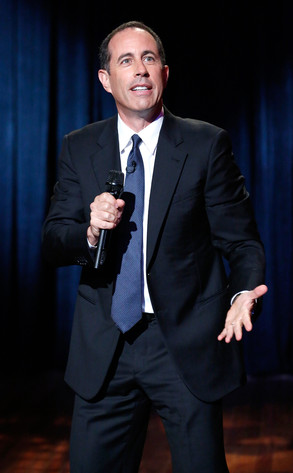 Lloyd Bishop/NBC
No joke!
Forbes just released its list of the highest-earning comedians, and the No. 1 spot went to none other than Jerry Seinfeld...for the third year in a row.
Yep. The man who made a name for himself with a show about nothing pulled in a cool $32 million between June 2012 and June 2013.
But according to the money mag, the syndication royalties from his hit series is only a small percentage of the dough he made, with most of it coming from the more than 70 tour dates he had over the last 12 months.