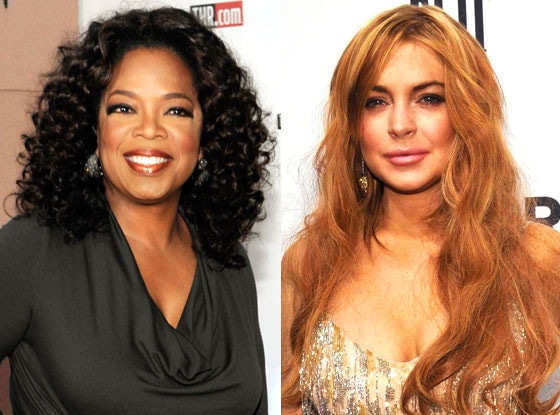 Getty Images
What do you do after a trip to rehab? Talk to Oprah, obviously.
Lindsay Lohan will sit down with the media mogul for an in-depth interview following her stint in rehab, E! News confirms. But wait, there's more!
Winfrey's OWN cable network will also produce an eight-part docu-series that will chronicle Lohan's journey to rebuild her career and stay sober. 
"OWN will air an exclusive interview with Oprah and Lindsay Lohan that will tape and air in August and an eight-part documentary series with Lindsay for 2014," says an OWN Spokesperson.
According to EW.com, who first reported the news, the series will start filming in August, following the 27-year-old's completion of her court-ordered rehab program on July 31.
Lohan entered into a 90-day rehab stint as part of the conditions of her plea deal surrounding misdemeanor charges related to a June 2012 car accident. In early June, she changed facilities from Betty Ford to Cliffside Malibu, per her request. LiLo is expected to make her first post-rehab appearance at The Canyons premiere at the Venice Film Festival after she completes her sentence in August.