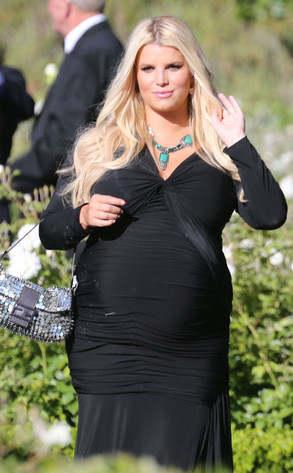 FameFlynet Pictures
She's back!
Jessica Simpson makes her triumphant (and hilarious) return to Twitter after giving birth to son Ace Knute just a few weeks ago.
And it appears that Simpson's got nothing but babies on the brain.
The fashion designer posted an adorable pic of her mother Tina Simpson wrapped up in a blanket like a baby and captioned the pic, "Eric [Johnson] got carried away with his swaddling skills!"
Tina seems to be enjoying being bundled up, smiling for the camera as she's bound tightly in a tan blanket on top of a bed.
Clearly after two kids, Simpson's fiancé knows a thing or two about taking care of babies!