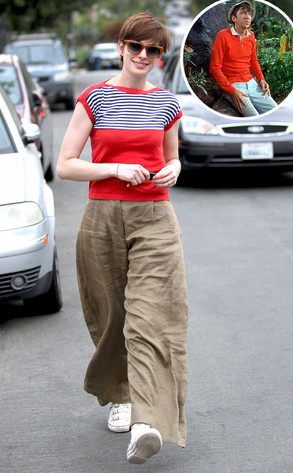 FAMEFLYNET PICTURES/United Artists Television
Think Anne Hathaway's headed out on a three hour tour...a three hour tour?
Sorry, but we can't help ourselves. The Academy Award winner is dressed like the 2.0 version of our favorite stranded fool: striped shirt, khaki pants, and white sneaks. And as if that weren't perfect enough, she and Gilligan have the exact same haircut!