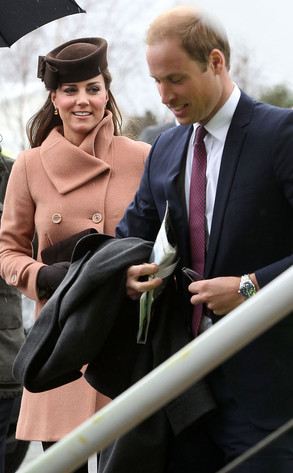 Danny Martindale/Getty Images
The royal baby's arrival (any day now!) will be an event celebrated around the world.
Of course, when Kate Middleton and Prince William welcome their little prince or princess, those close to home will be commemorating the occasion as well. Their local supermarket in Llangefni, Anglesey, is even dedicated a parking spot to the royal parents and child!
Yes, per Manchester Evening News, the local Asda store (a British-owned chain of grocery stores) put the regal spot in a prime location close to the entrance. It's spray painted with three crown-wearing figures (presumably mama, daddy and baby) and says in bold letters "HRH Reserved."