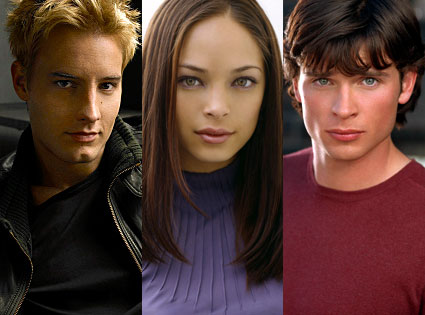 The CW
It's official! The CW just confirmed to me that Justin Hartley (Green Arrow/Oliver Queen) has been locked in as a...wait for it...series regular for the upcoming eighth season!
According to the show's rep, Justin's storyline will focus on Oliver's past and where he comes from as opposed to his Green alter ego.
Good news, yes?
I'm also told that Kristen Kreuk (Lana) will most definitely be back for a batch of episodes—most likely six or seven—but they're still working out the exact number.
As for the two new characters—Tess (female villain) and Doomsday (aka Davis Bloome)—they are yet to be cast, according to the CW. Read the character descriptions here and holler at the CW with your casting suggestions in the comments below...