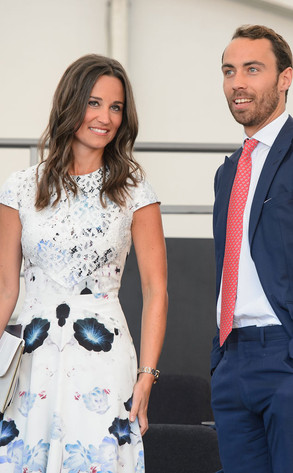 Dominic Lipinski-WPA Pool/Getty Images
Let's call this a preview of family gatherings to come once the royal baby arrives.
As the world eagerly awaits the birth of Kate Middleton and Prince William's first child, members from both sides of the family got together to celebrate the 60th anniversary of Queen Elizabeth II's coronation Thursday in London.
Kate's parents, Michael and Carole Middleton, along with her siblings, Pippa and James, joined the royal family in the royal box at Buckingham Palace for the queen's Coronation Festival.