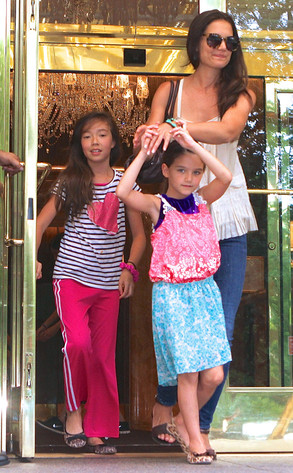 247PapsTV/Splash News
OK, who's the real child here?
Apparently annoyed that Suri Cruise didn't flash paparazzi a big smile as mom Katie Holmes escorted her and a little pal toward their waiting SUV in New York, a professional autograph hunter can be heard on video calling the 7-year-old a "little brat" and a "bitch" as they climbed into their car.
And this was after Holmes was actually pretty nice to the photographers that were amassed outside!