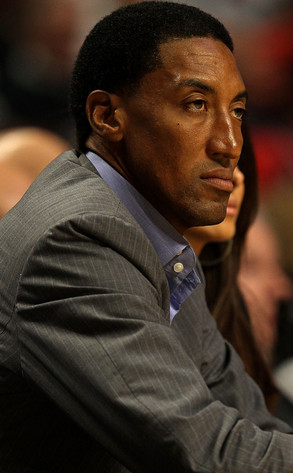 Jonathan Daniel/Getty Images
Scottie Pippen has been accused of a very flagrant foul.
The retired NBA star was sued Thursday for alleged assault and battery by a man who claims he was spit at, punched and kicked by Pippen outside famed sushi hot spot Nobu in Malibu after he asked the athlete for an autograph and a picture for his girlfriend's son.
"Instead of a photograph for the boy, [plaintiff Carman Shafighi] received from Pippin...a verbal assault, a spit in the face, followed immediately by a physical beating consisting of a shove, then a violent punch to the face and head that felled Mr. Shafighi to the ground," reads the lawsuit, obtained exclusively by E! News.