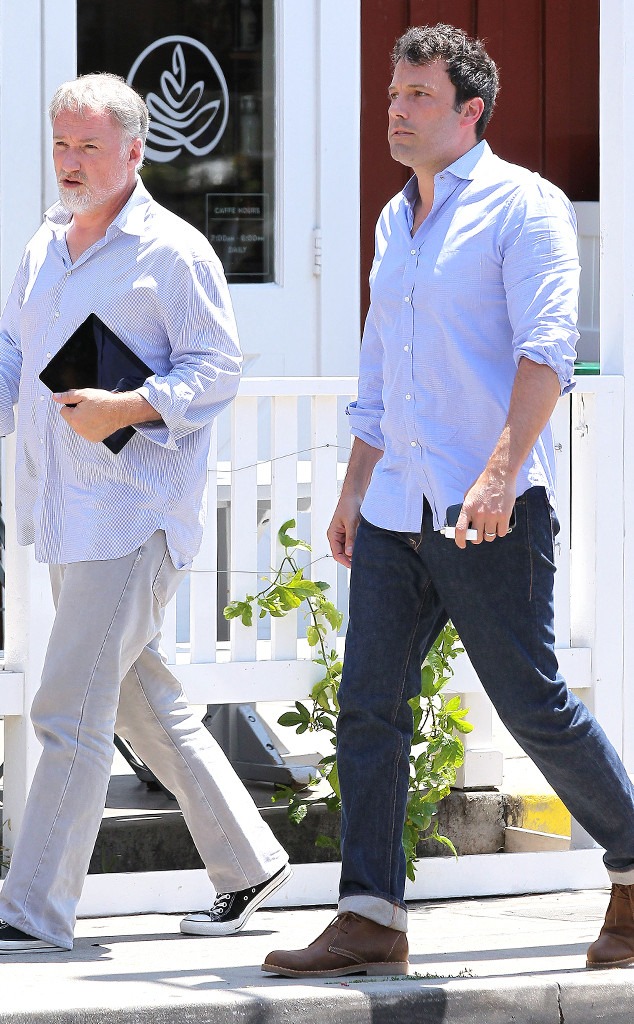 Pablo/Stoianov/FAMEFLYNET
Is Ben Affleck our Nick Dunne? Possibly.
E! News confirms that the Academy Award-winning actor is in negotiations with 20th Century Fox and New Regency to star in the film adaptation of Gillian Flynn's best-selling thriller Gone Girl, which will be directed by The Girl With the Dragon Tattoo's David Fincher.
Additionally, Affleck was spotted having what looked to be a business lunch with Fincher at Caffe Luxxe in Brentwood on Tuesday. The casually dressed 40-year-old actor wore jeans and a blue button-down shirt while conversing with the director, who matched Affleck's supercazh attire (and even opted to rock a pair of Converse sneakers).
Gone Girl tells the story of Nick and Amy Dunne, a married couple whose relationship becomes strained after Nick loses his job and his income, leading the pair to leave their life in New York City and instead make a living in his hometown in Missouri. Things then take a turn for the worst when Amy suddenly disappears and Nick becomes a prime suspect.
Dun, dun, dunnn...
Reese Witherspoon and Bruna Papandrea, along with Leslie Dixon, are producing the flick. Flynn wrote the first draft of the screenplay and is currently rewriting with Fincher, according to Deadline, with shooting slated to begin this fall.
The film has yet to cast the female lead, since it seems that Witherspoon will only be taking on the role of coproducer.
Affleck will reportedly shoot Gone Girl before directing and starring in his upcoming Warner Bros. film Live by Night.
Can you see Ben Affleck as Nick Dunne? An who should play Amy? Sound off in the comments!