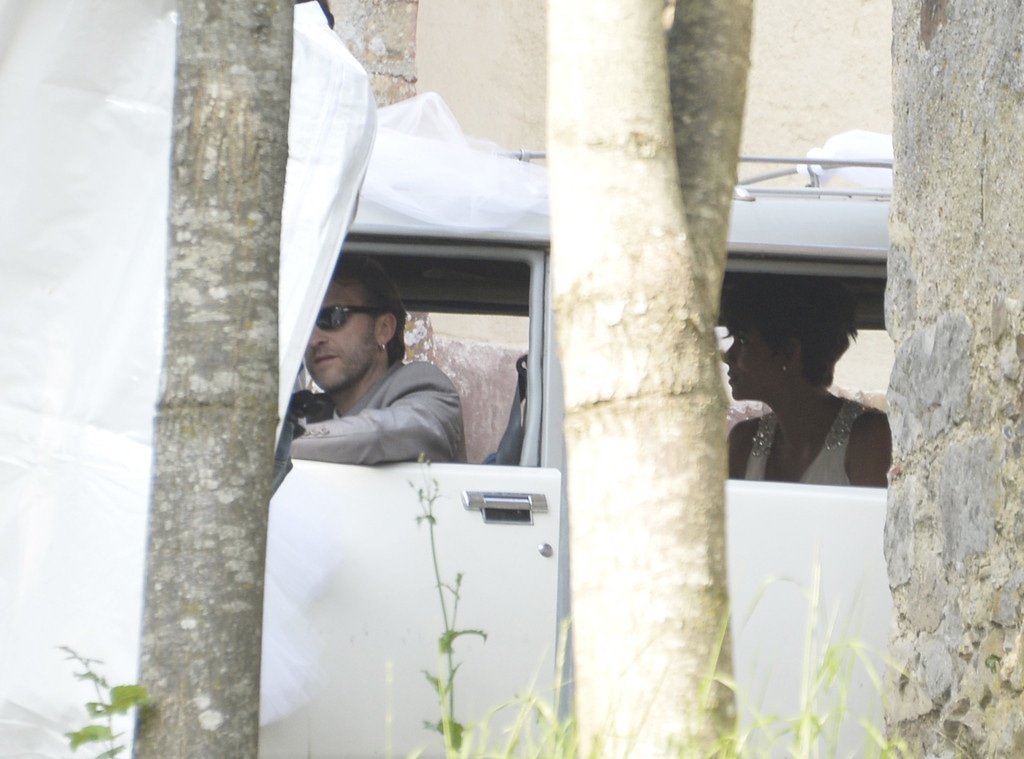 WENN.com
Halle Berry is officially off the market!
The Oscar-winning actress tied the knot with French actor Olivier Martinez in Chateau des Conde in Vallery, France a source tells E! News. The bride and groom photographed on the scene in a sweet white limousine.
The ceremony took place in the Renaissance complex about an hour's drive south of Paris, with the ceremony performed by a local mayor. The celebrations reportedly extended well into the night.
The happy couple headed for their romantic nuptials earlier this week and were spotted at LAX with Berry's daughter, Nahla, in tow.
Berry has kept quiet about her wedding plans but she did reveal to InStyle magazine last year that she doesn't want a large affair as she walks down the aisle.
"I do know it will be very small," she told the mag when asked about her ideal aisle trip.
"I haven't been to many weddings, but I went to one this weekend with 250 guests. I thought, Wow—so this is a wedding, huh? I've never had that, nor have I wanted that. I wasn't even trying to catch the bouquet!"
Berry, who originally claimed that she'd never tie the knot again, revealed that she was surprised to find herself engaged to the hunky French actor.
"Who knew?!" the actress told Extra this past week, pleasantly shocked that she'll be taking the plunge again.
"I swore it off, right? Never say never, people!"
This marks the third marriage for Berry, who previously tied the knot to David Justice in 1993 and singer Eric Benét in 2001.
Berry and Martinez have been engaged since March 2012, when the stunning movie star was first seen wearing an elegant diamond-and-emerald engagement ring.
Martinez revealed the ring's designer is "real artist" Robert Mazlo, a jeweler from his Saint-Germain-des-Prés neighborhood in Paris, whose family has been designing jewelry for "kings and queens for many centuries." That seems like a fitting match!
But the good news didn't end there for the couple.
In April, the duo revealed that they are expecting their first child together. Berry also confessed that her daughter is set to become a big sister to a baby brother.
Berry's rep told E! News, "We can confirm that Halle Berry and Olivier Martinez are expecting a child. We will not be commenting on or confirming any additional details."
Congratulations are in order to the beautiful (and growing) family!