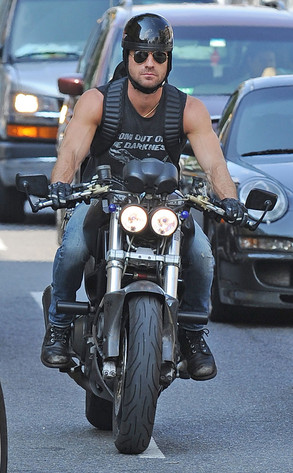 Tatiana Kevych/Splash News
If you were looking for a gun show, well, you came to the right place.
Justin Theroux showed off his bulging biceps while riding his motorcyle around New York City on Wednesday.
Jennifer Aniston's other half could be seen wearing a sleeveless T-shirt, jeans and a pair of aviator glasses.
Oh, and a helmet. (Hey, safety first, right?)