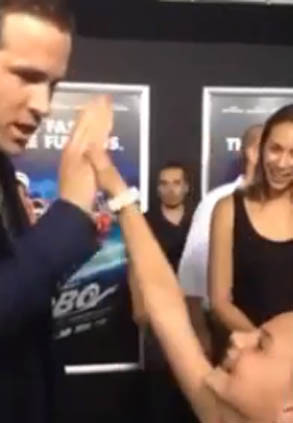 Kidzvuz.com
Ryan Reynolds has certainly had his share of tough interviews, but this one was a welcome breeze in comparison.
Walking the red carpet Tuesday night for the New York premiere of his animated 3-D flick Turbo, the 36-year-old thesp was all smiles as he found himself interviewed by 10-year-old reporter Faith King, who was asking questions on behalf of her video channel, KidzVuz.com.
"How ya doin'?" greeted Reynolds.
"Good," replied the pint-size King, who hails from Red Bank, N.J.
"Do you have a question or do you just want to hang out? Exchange some crisp high-fives and call it a day?" wondered Ryan.