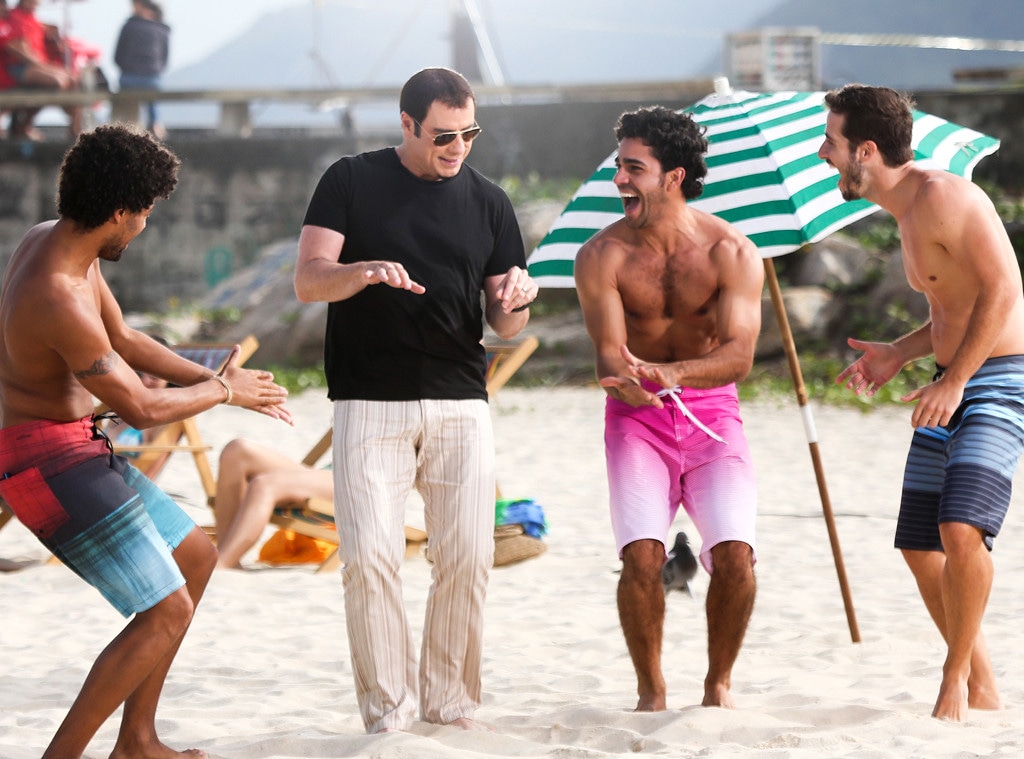 GADE/AKM-GSI
Has someone been testing the product?
John Travolta looked in his element Wednesday, gleefully cutting a rug on the Rio de Janeiro set of a commercial he was shooting for a Brazilian rum maker.
Barefoot on the beach and wearing striped lounging pants and a black T-shirt, the smiling Oscar-nominated actor showed off his dance moves for the camera.
And while those moves weren't quite the caliber of the ones that launched his career in Saturday Night Fever and Grease, Travolta seemed to be having a ball.
The 59-year-old Killing Season star was also photographed kicking around a soccer ball around with the trio of hunky surfers who costarred with him in the ad's beach scene. The ab-tastic gents appear to get a quick dance lesson from the Hollywood legend in the ad as well.
Travolta was also spotted on a street corner in Rio earlier in the day sharing camera time with a lovely young lady.
So, while this commercial may be specifically for Brazilian television, we can only hope that it makes its way online—it looks kinda awesome!