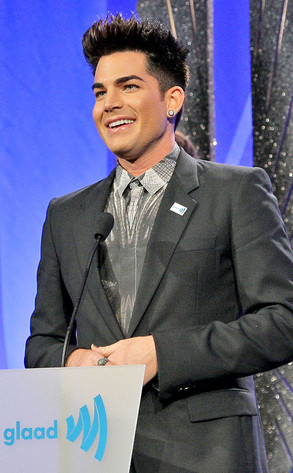 GLAAD/Judi Price
Guess that whole American Idol juding thing isn't happening?
Adam Lambert will be joining the cast of Glee for season five, multiple sources confirm to E! News.
Glee boss Ryan Murphy just tweeted, "I am thrilled to announce that the super talented Adam Lambert is joining the cast of Glee this fall."
"I'm so excited!! ;) " Lambert added, retweeting Murphy's message.