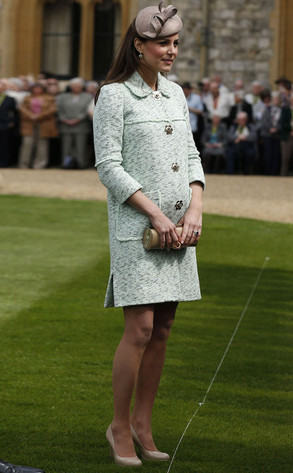 Press Association via AP Images
Now that Kate Middleton is (finally!) in labor, the fashion world is eagerly anticipating her very first post-pregnancy outfit with the royal baby.
It has been over a month since the expecting Duchess of Cambridge appeared in public and the next time the globe will get a glimpse of her is when she and Prince William leave the hospital with their new bundle of joy.
The wee Prince or Princess of Cambridge's debut will be another iconic fashion moment for the new mom, as memorable as her engagement announcement and the royal wedding.