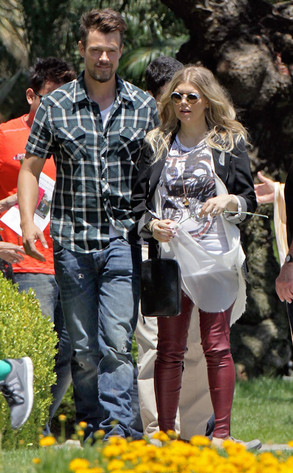 Pedro Andrade, PacificCoastNews
Congratulations!
Fergie and Josh Duhamel welcomed their first child into the world on Thursday, E! News has learned.
The couple announced that they've named their son Axl Jack Duhamel and that the little one weighed in at 7 pounds, 10 ounces.
The Black Eyed Peas singer gave birth to her bundle of joy in Los Angeles after checking into Cedars-Sinai Hospital for a prescheduled C-section earlier in the day.
This marks a watershed moment for the 38-year-old and her hunky hubby.
Duhamel explained to E! News in March that starting a family together was "something we've wanted for a very long time."
"We're both just over the moon about it," he added.
The doting dad took his new role very seriously throughout each trimester and confessed that he had been serenading Fergie's baby bump for months.