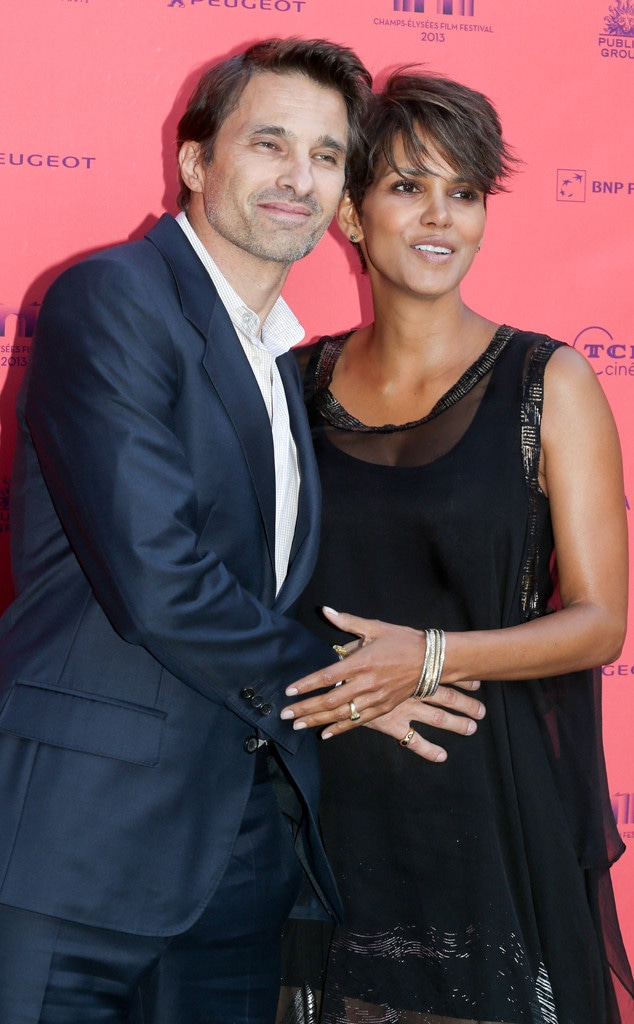 INFphoto.com
Chime the wedding bells!
E! News has learned that Halle Berry is getting married to fiancé Olivier Martinez this weekend!
The happy couple was spotted leaving LAX earlier today, with Berry's daughter Nahla in tow.
While the Oscar winner has remained fairly quiet about her upcoming wedding plans, she did reveal to InStyle magazine last year that she's put some thought into the ceremony.
"I do know it will be very small," she told the mag when asked about her ideal aisle trip.
"I haven't been to many weddings, but I went to one this weekend with 250 guests. I thought, Wow—so this is a wedding, huh? I've never had that, nor have I wanted that. I wasn't even trying to catch the bouquet!"
Berry, who originally claimed that she'd never tie the knot again, revealed that she was surprised to find herself engaged to the hunky French actor.
"Who knew?!" the actress told Extra this past weekend, pleasantly shocked that she'll be taking the plunge again.
"I swore it off, right? Never say never, people!"
This marks the third marriage for Berry, who previously tied the knot to David Justice in 1993 and singer Eric Benét in 2001.
The gorgeous duo have been engaged since March of 2012, after Berry appeared to be sporting an elegant diamond-and-emerald engagement ring.
Martinez revealed the ring's designer is "real artist" Robert Mazlo, a jeweler from his Saint-Germain-des-Prés neighborhood in Paris, whose family has been designing jewelry for "kings and queens for many centuries."
But the good news didn't end there for the couple.
Berry and Olivier revealed that they are expecting their first child together, a son, in April of this year.
The actress' rep told E! News, "We can confirm that Halle Berry and Olivier Martinez are expecting a child. We will not be commenting on or confirming any additional details."
Congratulations to the happy couple and growing family!