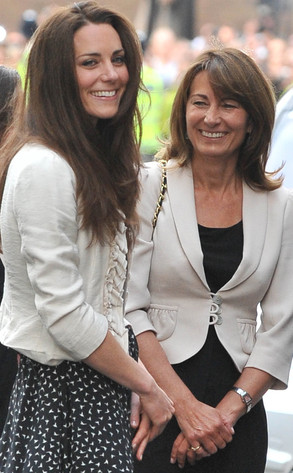 George Pimentel/WireImage
Kate Middleton's mom is not only expected to be in the delivery room when the Duchess of Cambridge gives birth, but it looks like Carole Middleton may even be able to lend her daughter a hand if need be.
In her book, Kate: A Biography, author and OK! magazine's former royal correspondent Marcia Moody revealed that Carole was given emergency midwife training while becoming a British Airways flight attendant.
During her time at British Airways' Cranebank Training Centre in West London in 1976, the soon-to-be grandmother was taught how to deal with a wide range of emergencies that included what to do in the event a passenger goes into labor.