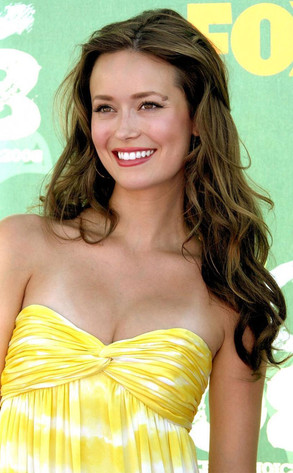 Frazer Harrison/Getty Images
Watch your back, Oliver (Stephen Amell), there's a new villain coming to town!
Production on Arrow's highly-anticipated second season kicked off this week in Vancouver and we just got our hands on some seriously awesome casting news that will make fans even more excited for the CW breakout hit's return in October. Firefly and Terminator: The Sarah Connor Chronicles star Summer Glau is set to join the series in a recurring role. Go on, geek out!
Glau will take on the role of Isabel Rochev, the enigmatically beautiful and professionally dangerous Vice President of Aquisitions of Stellmoor International, a company looking to take over Queen Consolidated.