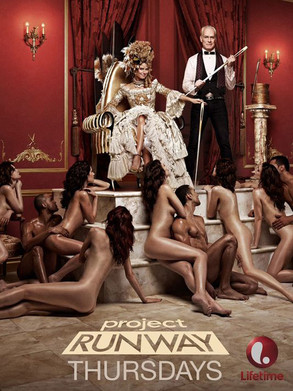 Lifetime
Maybe figuring there's already enough traffic in Los Angeles, officials refused to make this work.
The city has banned a racy new billboard teasing the upcoming 12th season of Project Runway due to the bevy of naked ladies and gents resting at host Heidi Klum's feet as she sits, Marie Antoinette-like, on a throne with mentor Tim Gunn by her side.
Obviously those models are in dire need of new looks that can be provided by a bunch of aspiring fashion designers!