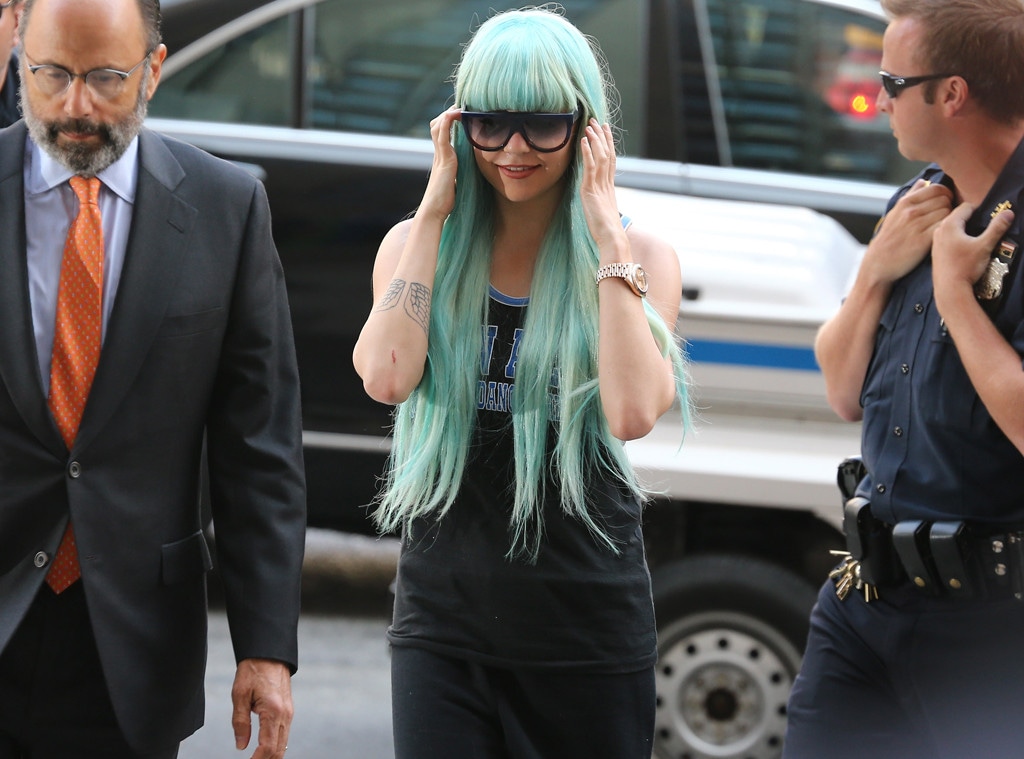 Neilson Barnard/Getty Images
Amanda Bynes' decision to wear a blue wig to court has opened the fiery gates of internet hater hell. But what most people don't seem to realize is there is a long tradition of defendants wearing wigs in court, and Bynes' headdress was simply a respectful nod to her celebrity predecessors.
Check out these other familiar faces dawning headpieces in court!

Paris Hilton went with a simple yet bold look: An oversized wig made from her own hair. She's like a modern Dolly Parton except without any of the musical talent.

Chris Brown's blonde feathered wig is simply stunning. When he walked into the courtroom he took the jury's breath away -- and it wasn't just because they were utterly terrified of him.

After Martha Stewart's court date she used her fiery red wig as a garnish on a delicious baked ham dinner.

Mel Gibson went old school with his wig choice. It may have helped him in court had he not also gone old school with his views on women and Judaism.
Honestly it would have been insulting if Bynes DIDN'T wear a wig!