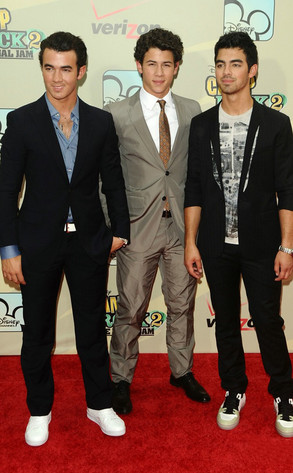 DISNEY CHANNEL/JEFF NEIRA
Joe and Nick Jonas are going to be uncles, and they can't wait!
After the news of their brother Kevin and sister-in-law Danielle expecting their first child went public, the duo took to Twitter to express their joy and well wishes for the parents-to-be.
"Can't explain how excited I am about this. I'm going to be an uncle! Congrats @kevinjonas & @daniellejonas!!" Joe wrote.