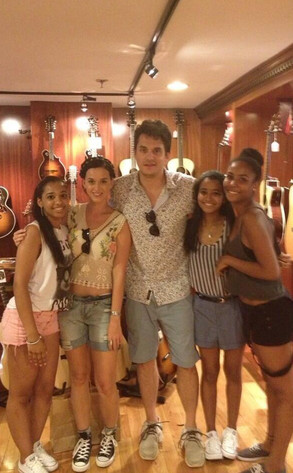 Twitter/Julie Fermin
Yeah, we'd probably have the same reaction if we were gifted a guitar by John Mayer.
Julie Fermin's wildest dream came true at Rudy's Music Shop in New York City Friday when Katy Perry and John Mayer happened to pop into the store shortly after Fermin and her two friends.
According to salesperson Brad Tretola, the three pals were browsing the acoustic guitars when they became aware of the couple's presence and begin to squeal with excitement over their chance encounter with their music idols.