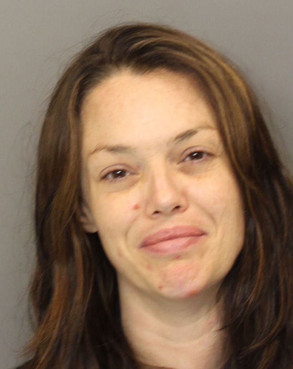 Cobb County Sheriff's Office
Anna Benson, a former Baseball Wives star, was arrested on Sunday following an alleged incident that took place at the Georgia home of her estranged husband, former professional pitcher Kris Benson.
Master Patrolman Ed Cason tells E! News that at approximately 8 p.m. on Sunday, Anna allegedly forced her way into Kris's home armed with a loaded handgun and an expandable baton and demanded money from Kris.
According to Cason, Kris was able to talk his way out of the home wherein the Smyrna Police Department received a 911 call in reference to an armed female. Once officers arrived, Anna was taken into custody without incident.