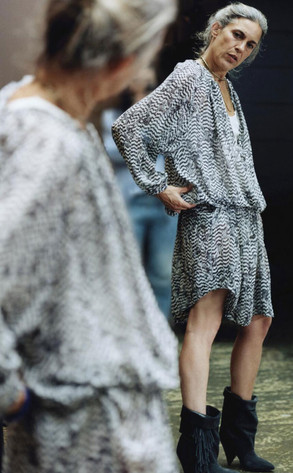 H&M/Twitter
We all know Isabel Marant has amazing design skills, but did you know she can also model?
That's right, the designer struck a pose to give fashion fans their first peek at her highly anticipated collection for H&M!
The retailer tweeted a pic of the chic Parisian dressed in her designs earlier today.
"H&M followers, you're the first ever to see @isabelmarant wearing the #HMIsabelMarant collection! What do you think?"
We're guessing Marant devotees won't be disappointed by the first look at her creations for the Swedish retailer. For starters, her blousy print dress is totally in keeping with her boho chic style, and the black-and-white design goes with just about anything in a gal's closet.