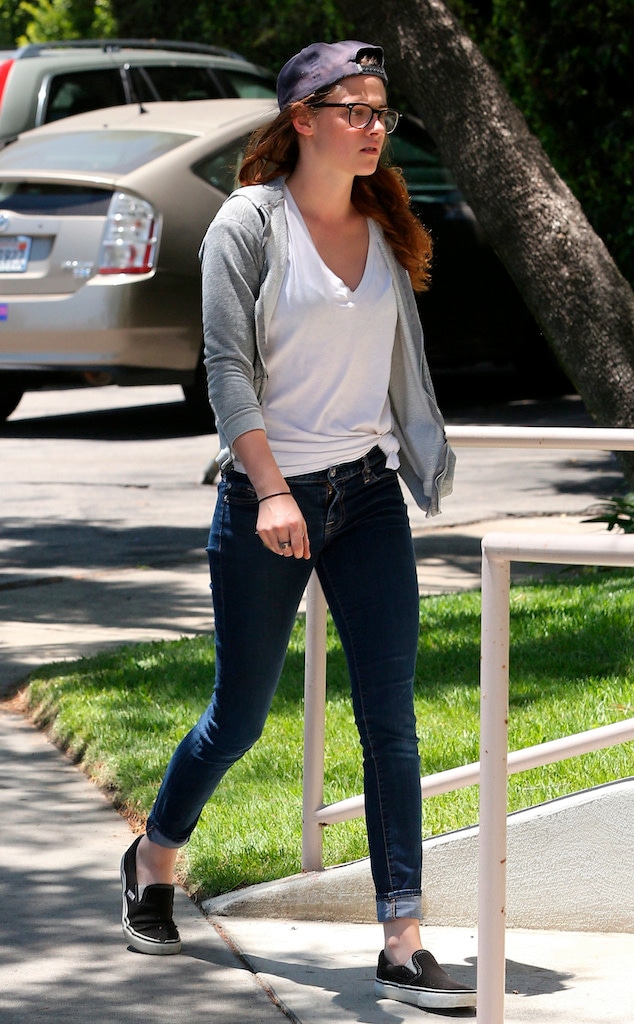 Blanco-rs-rol/X17online.com
Kristen Stewart, reporting for duty, sir!
The 23-year-old actress was spotted at a Los Angeles studio today, where she was reportedly headed to meet about her next film, the Guantanamo Bay-set drama Camp X-Ray.
Stewart is set to play an American soldier who gets stationed at the infamous prison camp as a guard and ends up befriending an inmate who has been there for three years.
Camp X-Ray was the name given to the seemingly temporary detention facility set up for the first terrorist suspects sent there in the months following the Sept. 11, 2011, terrorist attacks.
So, heavy stuff for K.Stew!
While it should be interesting to see the Twilight star in military garb eventually, she was true to form today in her real-life everyday uniform of jeans, a T-shirt, sneakers and glasses.
But while Stewart can dress as casually as she pleases, but we must admit that we were loving the super-chic looks she was sporting during Paris Fashion Week, which also happened to be her first big public event since she broke up with Robert Pattinson. 
She hit Chanel in shorts and a fitted jacket and watched the Zuhair Murad show in a black lace jumpsuit, stunning in both. Aw, we missed red-carpet Kristen!
At least it looks as if Stewart won't be AWOL from the spotlight for a while now. In addition to Camp X-Ray, she has booked the artsy-sounding drama Sils Maria, which is also supposed to shoot this summer.