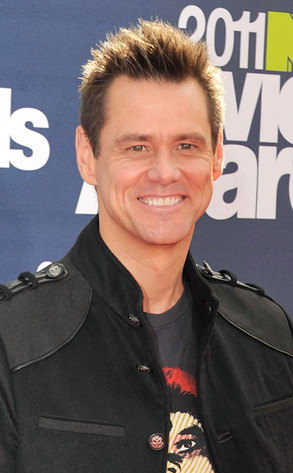 Jason Merritt/Getty Images
Jim Carrey hasn't softened his position on whether he thinks assault rifles should be banned, but he has realized that saying mean stuff hasn't helped his cause any.
"Asslt rifle fans,I do not agree wth u,nor do I fear u but I do love u and I'm sorry tht in my outrage I called you names.That was wrong," tweeted the actor, who recently lamented his role in the upcoming Kickass 2 due to the amount of violence onscreen.
"Btw," he added, in case folks were wondering what prompted him to extend the proverbial olive branch, "I don't need a crisis mgr, just a conscience. Calling ppl names is inappropriate but my position on assault weapons hasn't changed."