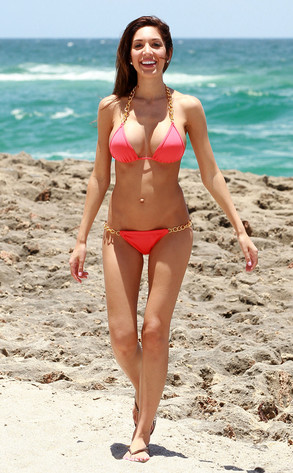 Ralph Notaro / Splash News
Enjoying the holiday weekend!
Farrah Abraham was spotted on a beach in Florida donning a revealing pink bikini. She also appeared to be in rather good spirits as she donned some skimpy workout wear during a jog earlier in the day.
Things seem to be taking a positive turn for the 22-year-old. The Teen Mom star is currently in an outpatient rehabilitation program, which she checked into earlier this month, at The Lukens Institute.
The single mother is said to undergo 10 days of intensive counseling in an effort to receive treatment for alcohol abuse.
"Missing my Boo Boo, but happy to get treatment in a great place :) #GoodTimesAhead," Farrah tweeted upon entering the program.