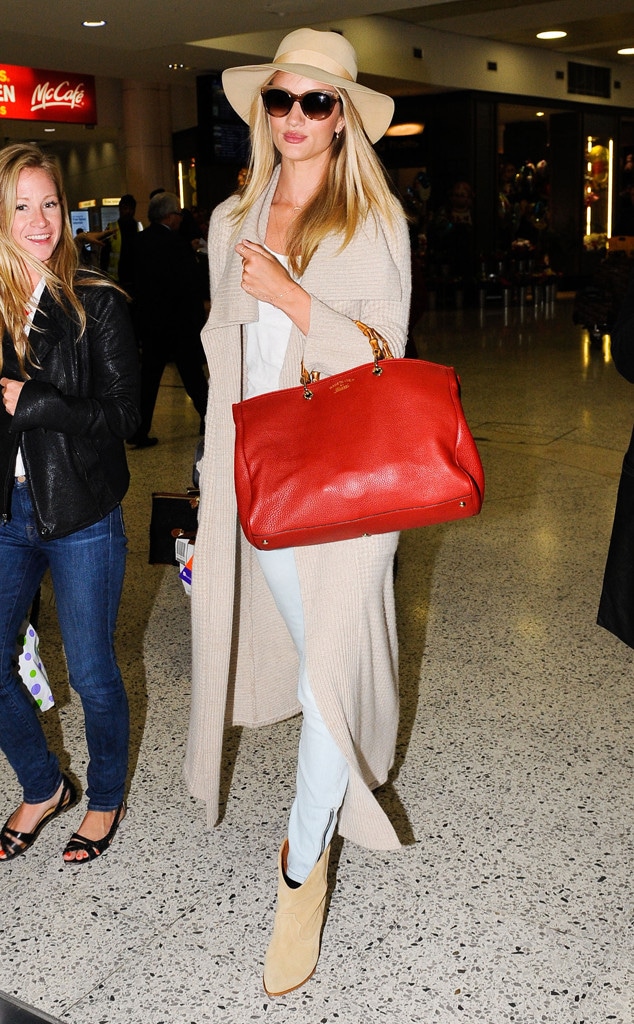 INFphoto.com
Stars...they're just like us! They travel in your basic neutral tone outfit complete with a floor-length over-coat and wide brim hat!
Rosie Huntington-Whiteley is absolutely not like the rest of us, and she makes this clear with her choice of in-flight attire. Still, there's much to be learned from the Transformers: Dark of the Moon star's choice of first class couture. This look may seem over-the-top, but she's actually demonstrating the simple steps for achieving maximum privacy and comfort.
Step one: Choose a color palette that blends into most wall colors—this way you're far less likely to be noticed by peeping paps.
Step two: Layers of clothing equal extra airplane pillows. This extra-long sweater may seem superfluous, but it's really geared toward in-flight sleeping.
Step three: No amount of indoors should prevent you from wearing a giant hat and sunglasses. Florescent lights can be damaging to the skin and hair...in photos.
And finally, ones carry-on bag should be as fabulous as ones evening bag. Chances are you're going to be photographed just as much in it anyway.