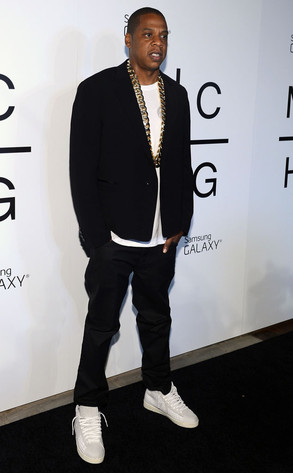 Larry Busacca/Getty Images for Samsung
Jay-Z took part in a rare Twitter Q&A this morning and dished about everything from Beyoncé to his favorite treat as a little kid.
Oh, and Miley Cyrus, too. Hova got his tweet on and answered tons of questions from adoring fans for over an hour.
Here are the best things we've learned from the rap icon today:
1. He's got a sense of humor! Jay used the hashtag #mylaugh at the end of his tweets to fans. His famous giggle has been featured on many of his most popular tracks. The hashtag even became a worldwide trend as the day went on.