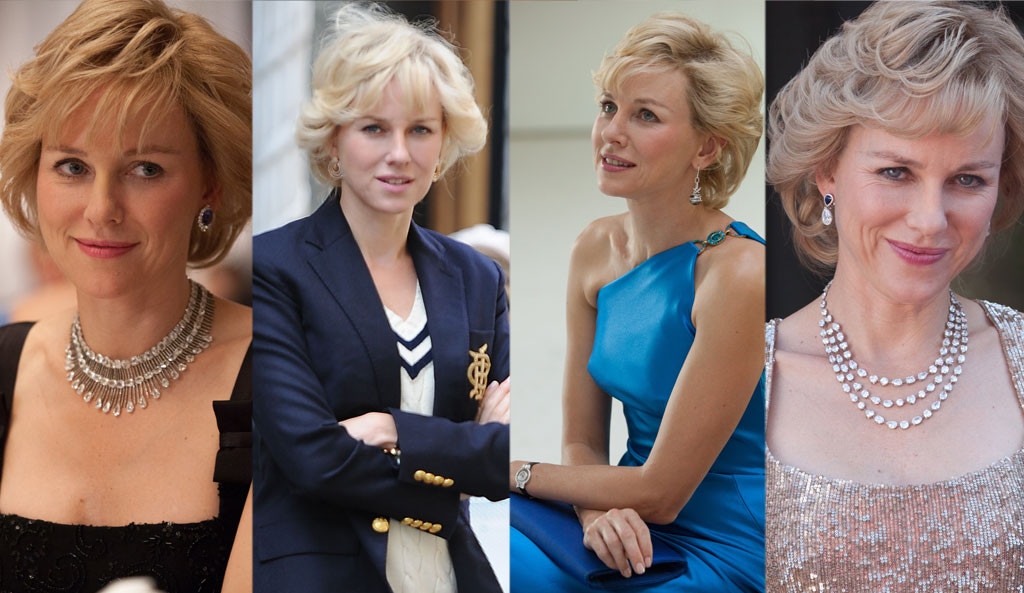 Ecosse Films; Splash News
With all of the excitement and interest revolving around the royal family this month, it's only fitting that Diana, the much-anticipated biopic featuring Naomi Watts as Princess Diana, is set to hit movie theaters this coming September.
The film will certainly add light to the late princess's fascinating life, and we have no doubt that Watts will sparkle in this unforgettable role as the much-loved royal and mother of Prince William and Prince Harry whose life was tragically ended far too prematurely.
Aside from the Australian actress' classic beauty and charm, we now know that Watts will also be decorated in stunning pieces of jewelry by none other than Chopard.
As the official jeweler of the film, the celebrity-favorite luxury brand will set the stage for the movie, dressing Watts in dazzling diamonds and ornate earrings to perfectly capture the elegance of Princess Di.
Ah-mazing!
Curious to see the gorgeous bling well before the flick hits the big screen? Here's what we know:
Chopard has worked closely with Julian Day, the film's costume designer, to select stunning pieces that accurately reflect Diana's magnificent jewelry collection, but also paid tribute to her personal style and extraordinary taste. 
The final pieces selected for the film include a white diamond necklace set in platinum, grey cultured pearl drop earrings set in white diamond pave and 18-karat white gold, a brilliant-cut white diamond face watch featuring a black satin strap, floating diamond earrings and much, much more. Several of the chosen pretty pieces were from the Happy Diamonds collection, to capture the spirit and personality of the charming royal.
"From the first reading of the Diana script, I realized that I was going to need magnificent jewelry. When the opportunity arose to work with Chopard, I knew that this was going to be possible," Day explained in a release of the perfect partnership.
One thing's for sure: It's destined to be a glittering film fest for sure!
Be sure to look out for ostentatious earrings throughout the film, as Diana was particularly fond of styles that suited her iconic haircut.
Possibly the most memorable pair seen on film? A dazzling pair of oval sapphires set with diamonds, echoing the same gems found in her famous engagement ring.
A red carpet favorite, Chopard has won over countless A-list fans and has also been featured in numerous other films including Elizabeth: The Golden Age, Nine and Midnight in Paris.
Are you looking forward to seeing Diana? Tell us in the comments below.