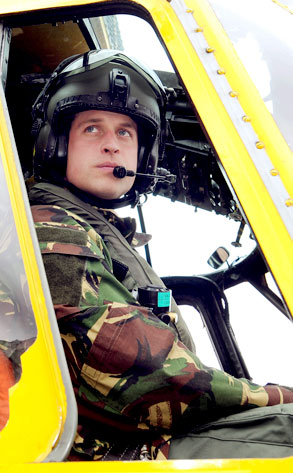 Fame Pictures
Prince William isn't letting a little thing like impending fatherhood get in the way of doing his job.
In fact, it's actually pushing the Duke of Cambridge to put in even more time than usual as a search-and-rescue pilot at RAF Valley in Anglesey.
"William worked Saturday and Sunday and is trying to get in as many shifts as possible before he goes on paternity leave," a source tells E! News. "He wants to work as hard as he can to help everyone out. He has not slowed down at all. He's a really hard worker."