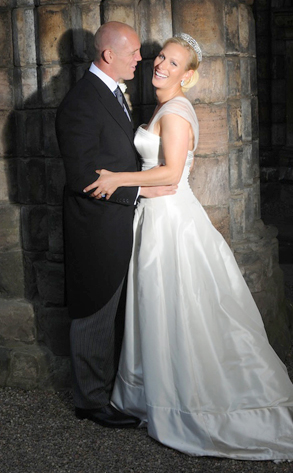 Zara Phillips and Mike Tindall/ via Getty Images
Kate Middleton's not the only one with a royal baby on the way.
In a double dose of royal baby watch, Prince William's cousin Zara Phillips is expecting a child.
This will be the first baby for Queen Elizabeth II's 32-year-old granddaughter and her husband, rugby star Mike Tindall, 34.