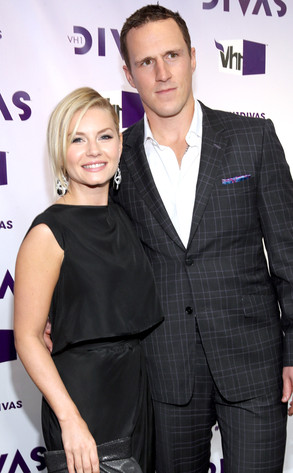 Christopher Polk/Getty Images
Sorry guys, but Elisha Cuthbert is officially off the market.
The Happy Endings actress tied the knot with her hockey star beau Dion Phaneuf earlier today, according to the Journal Pioneer.
Cuthbert, a Canadian native, and the Toronto Maple Leafs captain got married on a hill at the St. James Catholic Church in Summerfield, Prince Edward Island, with a reception schedulded for nearly 300 guests following the ceremony at Phaneuf's home.