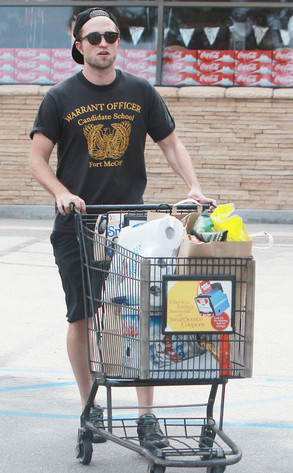 WENN.com
Looks like Robert Pattinson's man cave is going to be well-stocked this weekend.
The recently single actor was spotted loading up on essentials at a Beverly Hills supermarket, his show of shopping independence only serving to make him more adorable in our eyes.
In addition to snacks and Diet Snapple, it appears that Rob's toilet paper brand of choice is Charmin and the British heartthrob fancies all-American Coors Light.